Anyway, here they are... they are both female, around 1 year in age. We named them 'Luna' and 'Fiona'.
Fiona appears to be a Marshall (by her ear tattoo), but Luna has no tattoos or other such identifying marks.
~ Luna ~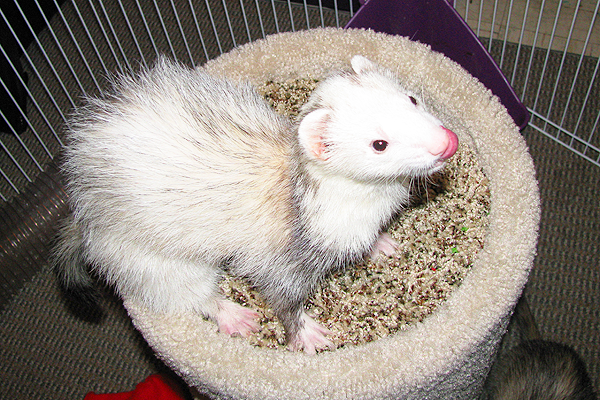 ~ Fiona ~


Gotcha!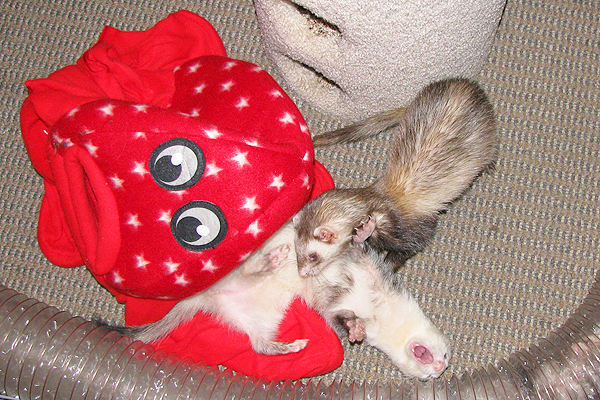 Sleepy Time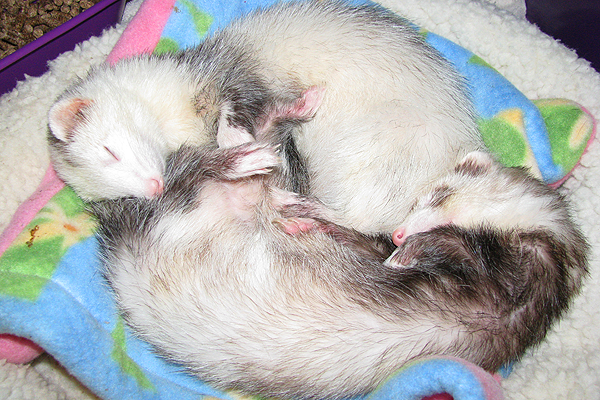 They are quite a lot of fun. I think we're going to stop at 4 for now, though...
We rescued two more ferrets... people ask me how we can handle 4 ferrets, which I find odd, as I know several people who have 3 and 4 cats (or more).
Current Mood:

happy